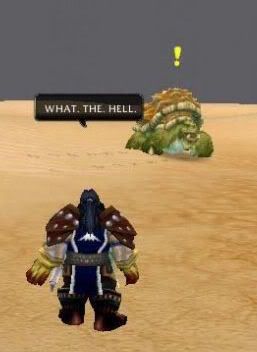 --We have a group on Facebook! Run a search on "Thousand Wardens" and you should find us.
--The Thousand Wardens have officially expanded into the Horde side of things. The guild leader is Chochak (i.e. Buundy) and the guild name is, believe it or not,
The Wardens
! Any Thousand Wardens members are, of course, welcome in our Hordie guild.
--Our good friend Norah from Veritas is
taking a break from the game
. Everyone should take a chance to wish her well either on the forums or in game.
--Third Brigade
is trying to throw together an RP Ironforge Faire
for Sunday, November 22nd.
--Moon Guard Alliance-side tailor
offers her services
.
Oh, and in other news, we have a blog!
If any Wardens have any news or screenshots they want me to post, please let me know in-game!